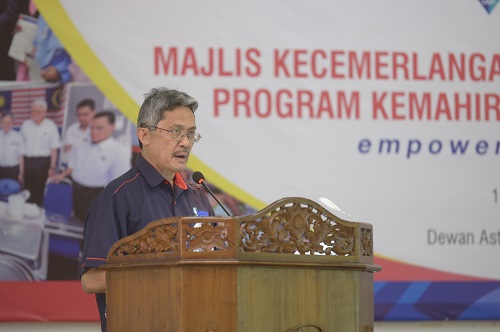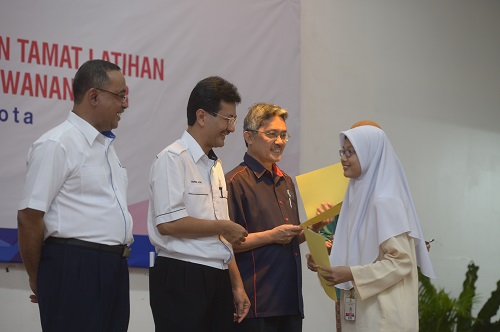 Kuantan,Apr 14- A total of 114 pupils and students scored good results in the three major public examinations last year - Ujian Pencapaian Sekolah Rendah (UPSR), Penilaian Tahap Tiga and Sijil Pelajaran Malaysia (SPM) while 215 participants of the Mahkota ECER Empower Training and Entrepreneurial Programme completed their courses.
They were participants of the Mahkota ECER Empower Training and Entrepreneurial Programme which was jointly organised by Universiti Malaysia Pahang (UMP) and East Coast Economic Region Development Council (ECERDC).More than 500 people turned up and they were feted by UMP and ECERDC for their worthy efforts at the university's Astaka Hall, in Gambang Campus on April 14, 2015.The pupils, students and participants received awards presented by State Health, Human Resource and Special Functions Committee Chairman, Dato' Norol Azali Sulaiman.
Also present were UMP Vice-Chancellor, Professor Dato' Dr. Daing Nasir Ibrahim, ECERDC Human Resource Development Division General Manager, Zulkifli Ya'akob, ECERDC Senior Manager, Mohd. Prasad Hanif, Acting Registrar Abd. Rahman Haji Safie, UAE Chief Executive Officer, Mohamad Rozi Hassan, MATAHARI President, Professor Dr. Mimi Sakinah Abdul Munaim, MATAHARI Advisor, Datin Fazia Ali and UMP-ECER Project Manager, Zainal Bahari.
The skills taught to the participants were on culinary, automotive maintenance, boat engine repair services, mobile telephone repair services, beauty care, post-natal care, hair spa and styling, electrical wiring, design and dressmaking and OSH.Sixteen rural primary and secondary school took part in the Mahkota ECER Empower Programme. The objective was to help enhance their academic performance.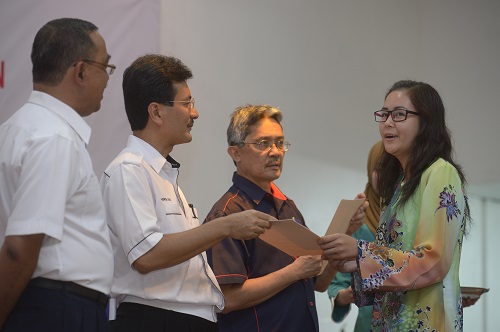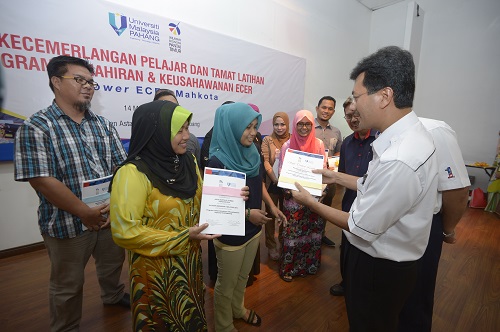 The schools included SK Lepar, SK Runchang, SK Serandu, SK Indera Shahbandar, SK Nenasi, SK Peramu Jaya, SK Pekan Jaya, SK Tanjung Batu, SK Nenasi, SK Sri Maulana, SMK Lepar, SMK Indera Shahbandar, SMK Pekan, SMK Nenasi, SMK Peramu Jaya and SMK Dato' Mahmud Mat.Other parties involved in the programme were UMP Advanced Education (UAE) and UMP's Women Association (MATAHARI). They have been active partners in the programme since 2011.The initiative not only focused on the academic aspect but also aimed at helping to increase the income of youths, single mothers and the less fortunate in Pekan, Kuantan and Bera.
Dato' Norol Azali said the state government really valued the role taken by ECERDC that served as the driving force of transformation for the East Coast Economic Region (ECER). A lot of development programmes aimed at improving the level of academy and lifestyle quality of the people were carried out."The results of these programmes implemented under the Mahkota ECER Empower Programme are now to be seen with the success recorded by those involved," he said.
He said the programme also reflected the collectively high commitment and synergy of UMP, ECERDC, schools, parents, pupils and students to achieve the goals set – fulfilling the agenda of academic excellence for pupils and students in the rural areas.He advised them to carry on creating successes in the future and hoped that the programme could be extended to other districts as well.
Dato' Dr. Daing Nasir said the programme started as 'Sinar ECER' in 2011 and eventually, attracted the attention of His Royal Highness Tengku Mahkota of Pahang Tengku Abdullah Ibni Sultan Haji Ahmad Shah.He added that His Royal Highness Tengku Abdullah mooted the idea of a rebranding of the programme and suggested for it to be named Mahkota ECER Empower Programme in 2012."It started with only two schools and 170 students in 2011 and the Mahkota ECER Empower initiative has since flourished, extending to cover 16 schools and 2,057 pupils and students in Pekan in 2014," Dato' Dr Daing Nasir said in his speech.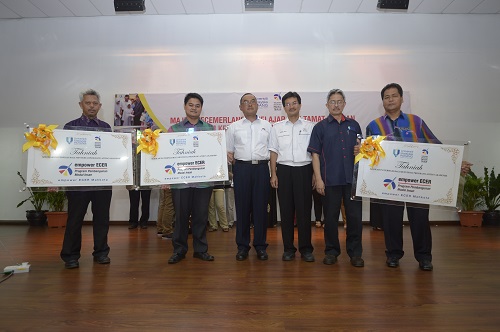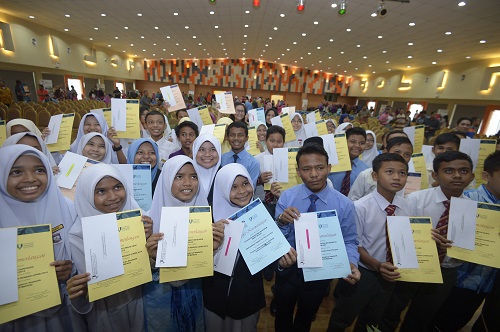 The first year of implementation saw the involvement of two schools, SK Lepar and SK Runchang while the second year saw the initiative extended to Kuala Pahang. A total of 449 took part in the academic programme with 50 participating in the skill and entrepreneurial training programme.In 2013, the number increased to 1,831, comprising 1,781 for academic and 50 for the skill and entrepreneurial training programme. The initiative had also expanded to Lepar, Runchang, Kuala Pahang and Nenasi.
The following year, UMP was again entrusted with the task of extending the programme, covering a larger area in Pekan. It recorded a higher number of participants, totalling to 2,257 that included 2,057 for academic and 200 for the skill and entrepreneurial training programme.This year, two new districts were added in the programme - Kuantan and Bera with 3,759 participants comprising 3,509 from 49 schools and 250 who undergone courses in Occupational and Safety Health (OSH).
Dato' Dr Daing said the synergy formed among UMP, ECERDC and Pahang Education Department was such that it was able to drive the initiative effectively and the result could be seen with the increase in the level of achievement in academic performance, literacy knowledge and motivation of the participants.He added that UMP would continue to work closely with ECERDC and Pahang Education Department to upgrade and increase the efficiency of the activity and module identified as fitting for the participants.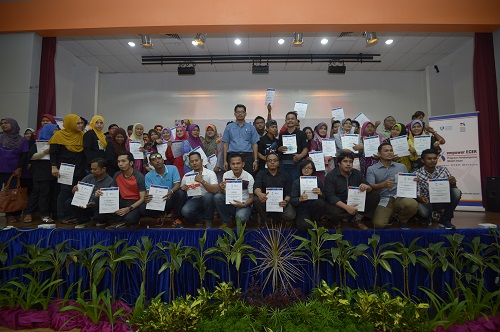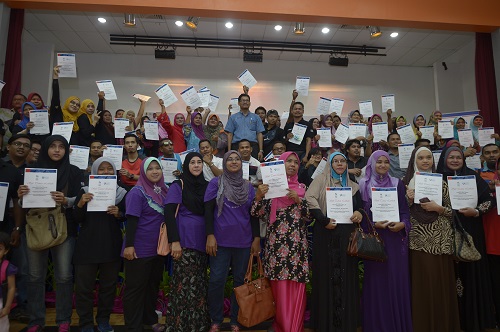 The academic programme included activities such as extra classes, Master Teacher Programme, a motivational session that involved parents and students, a series of lessons in science, mathematics and technology, tips on how to write notes and answer examination questions effectively, a Super Camp, an Educational Camp and a get-together with Mr Sunny Yee who imparted advices on how to score in Additional Mathematics and Physics.Other activities were 'Selangkah ke Universiti' (A Step to University) and Study Corner Programme.