UMPLIB: FREE REGISTRATION FOR ELSEVIER WEBINAR ON "DECODING THE PREDATORY JOURNAL MENACE" IS NOW OPEN
Category: Announcement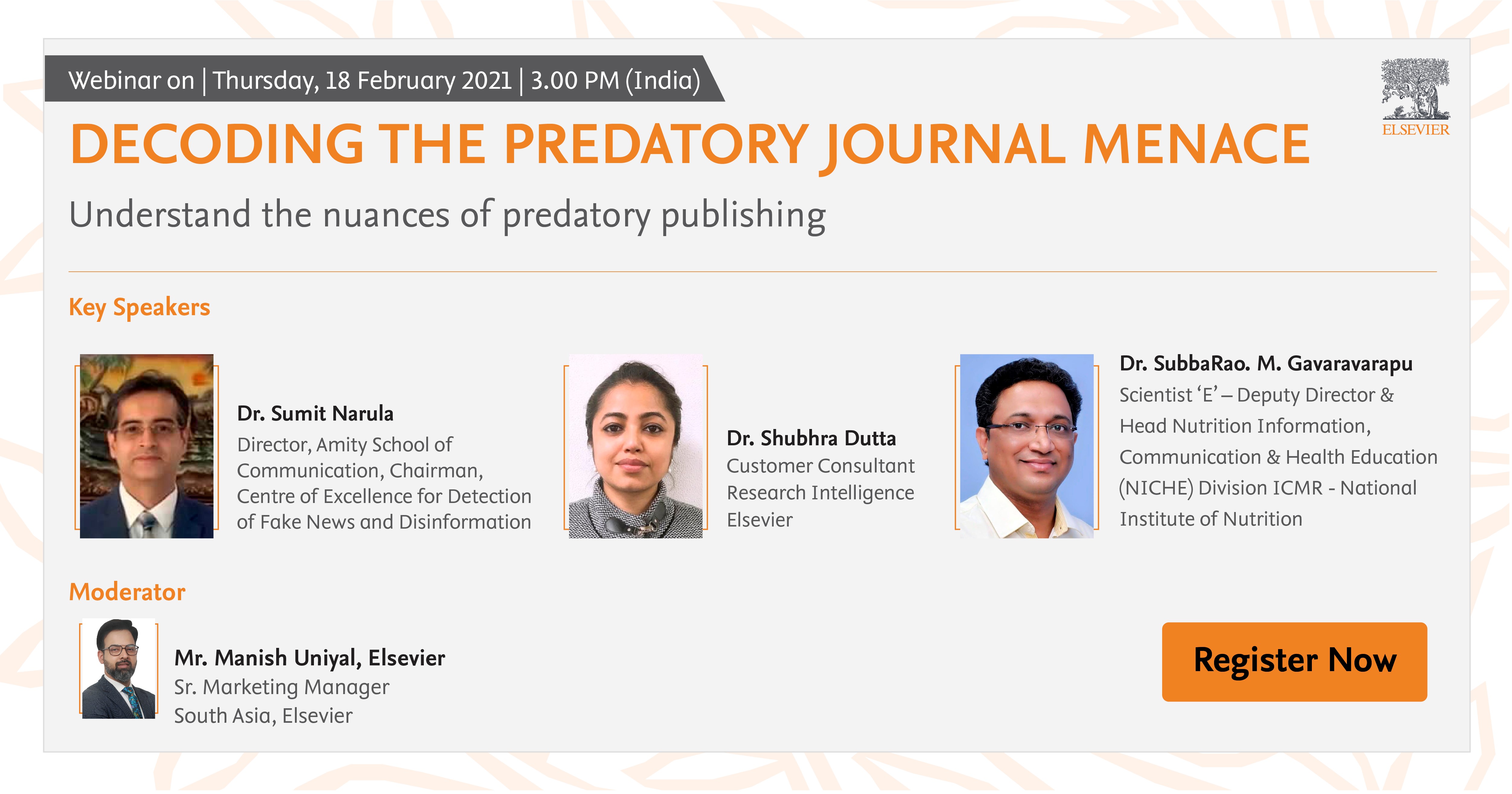 Elsevier Research Intelegence team invites you to join webinar on Thursday, February 18.
Attend this free webinar to:
Learn what is predatory publishing? How to detect cloned/fake journals
Understand expert curation and rigorous reevaluation of Scopus
When
Thursday, February 18, 2021 at 5:30 PM to 8:00 PM (Kuala Lumpur Time)
Where
Virtual, Zoom Event
Registration Link:
https://elsevier.zoom.us/webinar/register/WN_fWZajwToRl-1phy3JYLFHQ
Login details will be sent to registrants
An online participation certificate will be given to all the participants.
Thank you.
http://