UMP Online survey Tool@LimeSurvey
Category: Announcement
Salam sejahtera, to all UMP community
Introduction to UMP online surveys platform using Lime survey open source software template. This is one of the webometric initiatives developed by ICT center as an option offers for you to use in collecting data to accommodate your purpose.
Reason to use:
· It use formal ump domain http://surveys.ump.edu.my/to ensure the validity and trust among respondent about the source.
· For login purpose use http://surveys.ump.edu.my/index.php/admin/authentication/sa/login
· To support UMP webometric initiatives
· In house hosting and more features
· This online survey platform tool is Free for all UMPian
(Academician@Faculty; Non academician@ Department, Student)
· Hands-on training will schedule accordingly
· Request your free account from us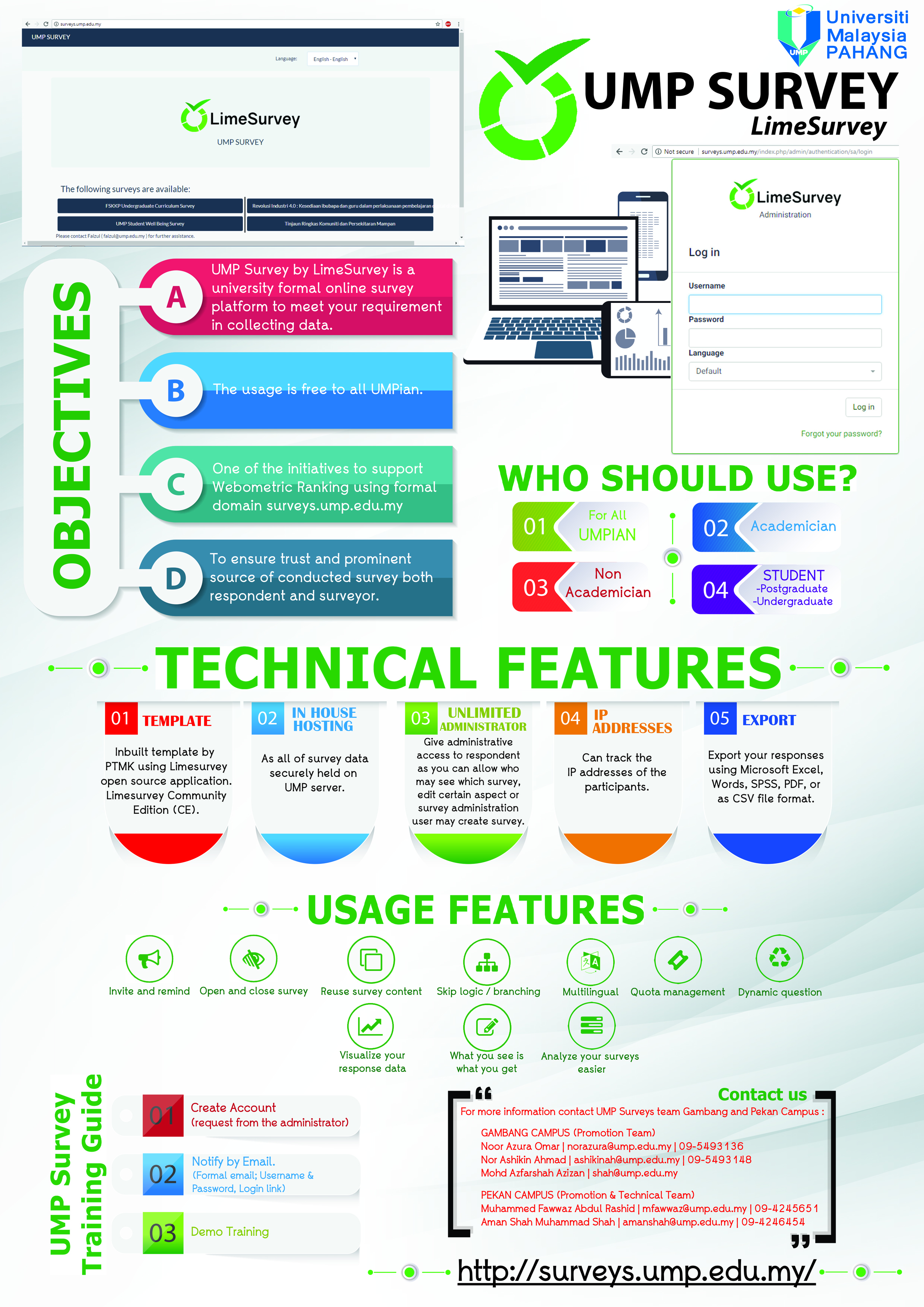 If you want to do survey, do consider UMP online survey platform as your tool.
Thank you.
http://surveys.ump.edu.my/